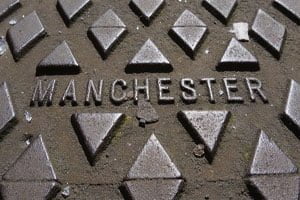 Manchester Real Estate Investment
For real estate enthusiasts both locally and internationally, property investment in Manchester is the buzzword. 
The centre and slums that once fell behind the tracks of popularity and lost to London now look poised to overtake the capital as the UK's premier destination for work, housing, rent, the economy, and education.
Whether investing in properties for capital growth, earning rental income to purchase, or entering a highly liquid housing market, the city ticks all the boxes. So let's discuss why and what buyers can expect in the future. 
A strong growth forecast of 20% over the next three years easily attracts international and domestic property investors looking for new homes. Even better, historical records show that it outperforms the rest of the UK in capital appreciation.
Real Estate Investment in Manchester:
Manchester Market Forecasts
So what works when it comes to real estate investment? First, more and more people are moving up south to purchase a property, thus creating strong demand, especially for working professionals looking to rent or set foot on the residential ladder. 
Strong demand is affecting the property investment market more than other major cities such as Birmingham and Nottingham.
The trend is easy to understand because property prices in other cities are too expensive for many workers and families, especially to buy their first home. So people get their money's worth here. This trend started three years ago, but it shows no signs of giving up. 
Many, including young professionals, can no longer afford the average house price and are now turning to Manchester as the next best place for rental property. Hence, landlords have less chance of vacant properties.
Rental Real Estate Investment:
Look at the large number of overseas investors who own and convert newly built, buy-to-lease properties or even a second home to rent. 
A vibrant social and cultural landscape, with a stable growth pattern and forecasts, competitive demand, and interest in rental yields provide homeowners with everything they need to advertise their property effectively. 
They can easily get good rental income and occupancy rates and find tenants. Simple business says the average cost of renting a one-bedroom central flat is £758 or £541 in the suburbs. 
Meanwhile, the three-bedroom centre apartments are £1,368, or £890.74 out. Again, this is a win for landlords and tenants.
Future Vision of the City:
So what is Manchester doing to make it the UK's property hotspot for homeowners? They are pumping millions back into the economy, transport and infrastructure, and increasing commercial ownership. 
Over the past six years, they have pumped more than 300 million to help businesses grow, create job opportunities, and advance workers' training skills. 
They are also included in the Northern Power House program, which empowers cities through good investments in transport, skills, and local businesses.
Investment Opportunities – Where to Buy Real Estate?
Each of the ten official regions is administered separately, so research carefully to make sure you're investing in an area that fits your expectations for a long-term investment. 
Diversified hotspot areas for apartments, residential properties, commercial real estate, or buy-and-lease resale include Trafford, Stockport, Bury, Rochdale, Bolton, Tameside, and Oldham.
However, most real estate agents agree that the centre remains a prime spot for property investors and homeowners. 
Aside from that, Salford shows a lot of potential for affordability, home prices, family homeowners, and its massive student base. 
Buying a home in Trafford is also worth looking into rental properties, given the sheer amount of employment created by organizations like Trafford Park and MediaCityUK.
Summary – Why Invest in Manchester?
New Destination: People are leaving London because high flat prices are causing financial difficulties. 
Manchester is becoming the UK by the growing number of students and young workers to destination for a home buyer, investment options, and rental income.
Booming Economy: More and more people from outside are looking at investment homes for sale, but local councils are not content to rely on their current success. 
They are trying to move forward financially to make the UK's best-performing economy, reinvest in local businesses, and attract international firms.
Rapid Transport Network: In addition to economic investment, millions of people are poured into transport links and the network. Places like Birmingham, which will have the HS2 rail system, will cut travel times in half.
Urban lifestyle: Some cities excel in certain lifestyle aspects and neglect others, but the city is versatile. 
World-class shopping, dining, student accommodation, tourism, education, business, art, culture, and fashion promote an ideal urban lifestyle. 
Buying a house in Manchester is making money and investing in the future.
Find Property Investment: Check our sales portfolio. Each listing includes photos, location details, price, and features. 
Use the contact information or the questionnaire to set up an interview, get more information via email, or learn more about owning a home. If you'd like to chat with an agent about tips on investing in property or buying rental property in Manchester, give us a call today.
Author: Jhon Bell
Our top read Blogs:
Purple Bricks – Should i use PurpleBricks?
Landlord boiler cover – Best Boiler cover deals 2021  
Landlord notice to end tenancy – Tenant Giving notice to end a tenancy