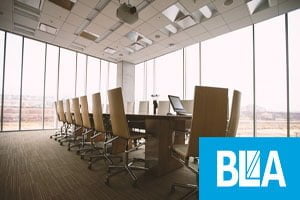 Commercial property owners who lease out their spaces to tenants often suffer from anxieties about circumstances in which the renters can claim ownership of the property in question.
Let us take a closer look at the problem and find out its solutions. Many commercial property owners fear losing their properties to tenants. They often ask can the tenant claim ownership of a commercial property.
But is their apprehension well-grounded? Legally and on paper, a commercial property tenant is always viewed as a tenant without any legal provisions to claim property ownership. However, there have been cases where tenants have used the legal system to their advantage and gained ownership of the property.
In order to protect themselves, commercial property owners should be aware of the potential loopholes that tenants can use to their advantage.
What is the adverse possession, Law?
The adverse possession law, also known as The Limitation Law, was formulated in 1963. This law states that if no appeal is made to revise any limitations over a specific period of time, the title circumstances will remain unchanged. This duration is 12 years, based on the law.
Therefore, if the owner does not submit property claims for 12 years, and the tenant occupies the same property for this duration, the ownership rights may go to the tenant. However, some exceptions encompass situations when the owner is not mentally unwell, a minor, or deceased.
Also, Check Bailiff
Even though it is not legal, the system may tilt towards these principles, considering that the owner neglected the property for 12 years. It may also likely happen owing to a lack of information or knowledge, and judiciaries may recognize these aspects too. However, trials have seen several years of legal wrangling, with original owners facing numerous avoidable hassles.
How Adverse Possession Works
Continuity in adverse possession is key to success. To be eligible, the tenant must continuously occupy the property for twelve years without interruption. Additionally, the occupier must be the sole owner of the property for those twelve years, and open possession must be proved–meaning that it would be impossible for anyone else to possess the property without the owner's knowledge.
Before going to court, the tenant or possessor must have several documents handy, such as the date of possession, evidence of public knowledge, and more.
Tenants have been known to use adverse possession to file ownership claims against landlords–but landlords may take action within twelve years, especially if there is a contract breach. To avoid being taken advantage of, landlords should look to vacate the premises as soon as the agreement expires. After the agreement expires and rent is no longer being paid to the landlord, the tenant can apply for ownership under this law.
Key Features
It is possible for a tenant to take ownership of the commercial property through adverse possession.
• It is most likely that a tenant can claim ownership if they have been in occupation for at least 12 years.
• A tenant may be able to claim ownership by adverse possession if they have been in occupation for at least 12 years.
• If a tenant has been in occupation for at least 12 years, they may be able to claim ownership of a commercial property.
What happens if my landlord becomes insolvent?
If you become insolvent as a tenant, the lease you're under likely defines this as an event of default. In such circumstances, the landlord would be able to serve notice on you, terminating the lease. If you owe money to your landlord under the lease, their availability of remedies will be dependent on the insolvency proceedings against you.
The landlord may be able to rely on the CRAR procedure, or may draw down on any rent deposit, seek payment from a guarantor, serve a statutory demand, or issue court proceedings.
With all of this being said, you will inevitably need to take specialist legal advice on the most up-to-date position about your commercial lease if you become insolvent, as the current coronavirus guidance and legislation in force can affect the status quo.
Can a tenant claim ownership of a house UK?
According to the law, a tenant cannot claim ownership of property they see, but this does not mean it cannot be done under different circumstances.
Can a tenant claim ownership after 30 years?
The government allows a 30-year time frame for tenants to occupy a property. However, even if the tenant has been living in the property for an extended period of time, they are not legally allowed to claim ownership of the property through adverse possession.
When can a tenant claim compensation?
Tenants who wish to claim compensation under the Act must serve notice on the landlord of their intention to carry out improvements, together with a specification and plan showing the proposed improvements, before commencing work.
This blog is a guest post.
The British Landlords Association is a national landlords association for residential & commercial landlords. Join us today; membership for the year is only £69.95
Our top read blogs:
How To Become A Successful Landlord After Retirement
What you need to consider when buying an investment property
Do I Need a Solicitor to Buy a House / Property?
Will rise in rental income be a significant change for UK?
Property Management Software Trends Landlords Should Know About