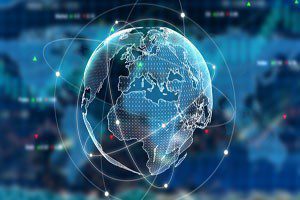 My Backyard property platform is exciting the investment community as investors around the globe have signed up on the platform and already networking to find opportunities and speed up transactions. The platform as a single global real-estate OTC exchange, run on blockchain, is truly unique. Its raison d'être is to speed up transactions & create value through greater connectivity.
Network to Generate Leads
The platform is the brainchild of Mr Clive Cain a real-estate broker with many years experience of delivering turnkey solutions in the UK for corporate clients & developing a national network of accommodation providers. Mr Cain envisages My Backyard as a future property search model for millennials & savvy consumers looking for cost-effective solutions to market & source properties globally.
The investment community has been the first to engage. According to Mr Cain, "We've hit the ground running after the Christmas break, signing up well-established investment firms & brokers from the UK, India, Hungary, Germany, US & more in the pipeline. All are excited about the networking feature of the platform as a way to source deals locally all around the world in real-time."
Stay Connected To Your Listings
The platform is FREE to early adopters. Once on-boarded you can list & share listings via social media-channels. Even if you don't have a property to list, you can network by messaging or creating a group around a special interest, 'looking to buy apartments in Florida.' "We're creating a bit of buzz… A lot of work lies ahead to grow, but it's obvious from the recent interest across the globe that our solution fills a major gap," Mr Cain.
My Backyard is soon to announce a key collaboration with a global investment company located in Europe looking to bring its entire network onto the platform in the coming months. Not bad for a start-up still at the bootstrapping stage. It looks like My Backyard shared economy solution as a global real-estate OTC exchange may well prove to be the be next bull market in 2019.
Source; The BLA
Date; 23rd of January 2018