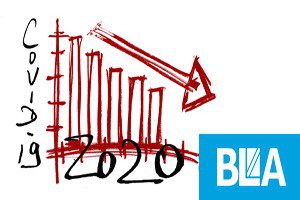 Is our housing market about to crash, is the hot topic between UK property investors right now. We have two camps those who take the view that we are going to experience a "V" type recovery. 
On the other side, we have those who say we are heading for a Crash some say we are heading for a great depression a lot like that of the late 1920's.
Is our housing market about to crash?
One thing is sure the central banks have been pumping money into their economy like a mad flee. The banks are spooked by COVI-19 just like most of us; we just do not know when and if we are going to be able to effectively deal with COVID-19. 
We have lots of unknowns and a few uncertainties; one thing markets hate is uncertainty. COVID-19 coupled with the Brexit saga, only adds to even more uncertainty.
Warren Buffett, the American billionaire investor, is someone most people in the investment world would consider as an astute investor. It would seem from the reports (unverified), some of the assets he owns or controls, he has sold and now sits on a pot of hard cash. 
To put it bluntly, as one of my investor friends said, "we are just waiting to see if the shit hits the fan, it is not a matter of if, it's a matter of when, and that when is very near!".
Due to COVID-19 with the April lockdown and the property market frozen, estate agent Savills predicted that house prices would fall by 5 to 10% in the short term.
Housing Market predicted to fall in 2021
At the time, most investors amongst experts thought the housing market would collapse. Looking at things right now a few months later, the housing market seems to have picked up.
Has the housing market really picked up, or is this a dead cat bounce?
The reason for the upward blip before the potential collapse, in my opinion, is: Bank of England has cut interest rates to the lowest on record, pumped billions into the economy too. And stamp duty changes.
There is another major factor the £50,000 bounce back loan, cheap, easy money. Nearly everyone I know in business did apply for this loan, even if they did not need it, they got it anyway.
UK Housing market artificially buoyed
Most invested in property, making money work for them. I spoke to two estate agents in Lincolnshire; they told me business was booming and investors were flocking in looking to buy cheap properties around £50k. In Grimsby, you can still buy a house for £50k, which will give you a yield of 12%+.
You also have to factor in all those who were in the process of buying a property or were due to exchange before COVID-19 lockdown. All those delayed purchases came active in a short period straight after the lifting of the lockdown. 
There is no recovery; this is a dead cat bounce. When you remove the grand stimulus, the billions pumped into our economy and remove other factors the situation is ugly.
I do not see any strength in our economy save for the wonderful job the BOE; the chancellor has done in steering us out of a potential very dark situation.
I have never known times like we are living in now. Rather than getting interest on your money we now pay the bank just to have a bank account.
No point having money in a deposit account you are not going to earn anything; interest rates are the lowest on record.
Graph Source: Bank of England: Effective interest rates on individuals' deposits per cent (Not seasonally adjusted)
The Centre for Economics and Business Research, a consultancy, has predicted a 14% fall in the average UK house price for 2021. It said the market is being artificially buoyed by the stamp duty holiday.
"Throughout August, the UK housing market defied gravity yet again, with unofficial measures putting average prices at record highs," said the CEBR. "This is at odds with the wider economic turmoil."
The only thing I would add to the above, quote is that it is not only the stamp duty, as I have highlighted we have several factors and once they are diminished, and or removed we are likely to see the fall of the UK housing market.

Graph Source: Bank of England – Total money and credit growth
What is M4? The Broad money aggregate M4 is a measure of the quantity of UK money supply. Money and credit growth are essential indicators of developments in the economy. 
The Government debt and our debt as individuals has risen sharply; we live in a culture of debt. It seems to be second nature to us in the UK. Not every nation has the same attitude towards debt. 
By way of example, my friend Nazmu Virani who some of you (Hardcore property veterans) may know, CEO of Cygnet property & Leisure PLC told me a story. 
While he was on Holiday in India, he saw a man sitting on the dusty road with a sheet with a few shoes he was repairing. He decided to go and talk to him. He asked him if he would mind telling him how much money he earned a day?
The UK lives in a culture of debt 
The man looked at him and said, Sir, I earn, on average 100 rupees (approximately over £1) a day. The next question he asked was: how do you survive on that? he replied: I use 70 rupees to survive with my family, and I save 30 rupees. If I go without, I go without; I put something away each day. 
As many of you know, Indians collect gold, wear gold, and give gold when their children get married. So, they have some tangible assets for a raining day.
India does not have a culture of debt; they live within their means; they have what they have and manage what they have. Here in the UK, our attitude is different, if we earn £100 per day, that means we can borrow at least five times that.
We are encouraged to have a debt, in order to start building our credit history, we need debt, so the journey begins. 
Graph source below: Bank of England.
Analysis: The value of gross mortgage advances was £44.1 billion in 2020 Q2, 33.3% lower than in 2019 Q2, and the lowest level since 2013 Q2. (Table A and Chart 1).
The value of new mortgage commitments (lending agreed to be advanced in the coming months) was 53.2% lower than a year earlier, at £34.3 billion and the lowest level since 2010 Q1.
Property price to earnings ratio of wages in much of the south-east ranges on average of 10 and London it is an average of about 37. It used to be at a sensible ratio of 3.5 in the south-east in the 1980s. The IMF is one of its reports said the UK housing price was 50% top-heavy, this was before COVID-19.
You might think a drop of 50% in UK house prices is unlikely if so, I request you to think back to the era of John Major and Nigel Lamont. The dreadful day when interest rates went up in one day from my memory of about 6.7% to just under 15%. My property portfolio fell just short of 50%.
We must not forget what happens in the US has a direct impact on us here. The old saying when New York Sneezes, London catches a cold is still valid. Lehman brothers is a reminder; I can remember at that time the utter panic of our banks.
During the Lehman Brothers banking crisis, I attended a property auction. A lot that had a guide price of £145,000 reached a bid of £90,000; this bid was mine.
The auctioneer told me the bank would accept £100,000. I bought the property, and later upon ringing the local agents holding the keys, I was told the property had a buyer with a mortgage in place for £145,000, but the bank did not want to wait.
I had a similar experience, where I bought a property, and the agent still had a buyer on the hook with a mortgage in place.
In that case, I never picked up the keys I sold it to the same person, again the bank was not prepared to wait for the buyer.
The panic I saw from our banks was extra-ordinary.
The US debt is a concern, and if we do face another financial disaster, one contributing factor will be the debt level.
I have no idea what is going to happen, we all have our own thoughts, and besides, there are so many variables As a landlord I do pray I am wrong, my gut feeling is things are going to go horribly wrong. 
Source: British Landlords Association
Author: Simon Hampton simon@thebla.co.uk 
Date: 8th of October 2020
The British Landlords Association is a free national landlords association, why not join us today for free!
Disclaimer: This blog is the opinion of the writers, it is not intended to offer legal or financial advice, world events are changing rapidly, you should not act on anything in this blog. You should seek independent legal and or financial advice., before acting or doing anything relating t this blog.