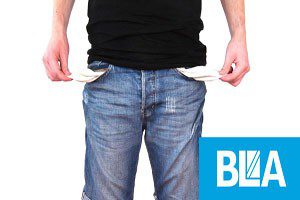 The government has set out details of its new Debt Respite Scheme – also known as Breathing Space – which comes into effect in May.
This is intended for tenants and other debtors who have a 'problem debt', giving them the right to legal protections from being chased up by creditors. 
This new proposed legislation will protect tenants from landlords and letting agents chasing them for rent arrears. 
The Gov. UK website has published the details of the two strands of breathing space protection:
(1) a standard breathing space 
(2) mental health crisis breathing space. 
The standard breathing space protection is available to any individual with problem debt. It gives them legal protections from creditor action for up to 60 days. 
The government guidance says: "The protections include pausing most enforcement action and contact from creditors and freezing most interest and charges on their debts".
Debtors will be able to access this standard breathing space – which the government states "is not a payment holiday".
Debtors will only be able to use an approved debt adviser registered with the Financial Conduct Authority. Alternatively through there council, if they offer this kind of advice to its residents.
A debtor who applies for such a 'space' can get no more than once a year.
A mental health crisis breathing space is only accessible to debtors receiving recognised mental health crisis treatment. 
If an approved mental health professional certifies, the debtor is receiving mental health treatment. In that case, the debtor or someone acting for the debtor can ask for a mental health crisis breathing space on the debtor's behalf. 
The mental health crisis breathing space has better protections than the standard breathing space. It lasts as long as the debtor's mental health crisis treatment, plus 30 additional days after that, no matter how long the crisis medical treatment lasts.
Author: Sarah Featherstone
Date: 18th of January 2021
The British Landlords Association is a free national landlords association, why not join us today for free!