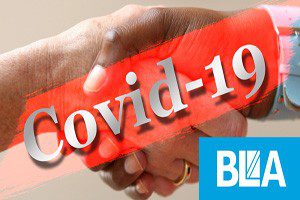 Bounceback grant for landlords will help, landlords, tenants and the wider economy, this is a viable option that ought to be considered.
Leading organisations are appealing to the Government to provide grants to help with the rent crisis affecting tenants and landlords.
The Welsh Government has this week implemented a scheme for private residential tenants to ease the potential flow of evictions. The scheme will help tenants & Welsh landlords alike.
Property bounce back grants for England
The following organisations have written to the Government calling for property bounce back grants to be introduced which will help commercial landlords:
The British Property Federation (BFP)
The British Retail Consortium (BRC),
Revo and UK
The Government is requested to introduce a grant scheme to help towards easing the 'rent crisis' currently affecting the hospitality, retail, and leisure sectors.
Commercial landlords have been forced to take a haircut due to the introduction a three-month rent forfeiture moratorium in March this year. This has prevented commercial landlords from taking appropriate action where tenants were unable to pay service the rent.
The Government is asked to provide a Property Bounceback Grant to support businesses and landlords whose livelihoods have been adversely affected.
The trade groups believe it is prudent to provide this grant as it will help towards employment and social gain.
Rent arrears of 12 months
Dr William Masih, one of the directors of the British Landlord Association, said: "Some landlords will have rent arrears of 12 months or more, which they are unlikely to recover. Some smaller landlords may have raised capital on their home to purchase a buy to let. They risk not only losing their buy to let property, but their home may be at risk too" He said.
The British Landlords Association (The BLA) have also written to the government to provide residential & commercial landlords with financial support in way of a grant.
The Spirit of Business has just reported:
Analysis from the trade groups suggests that if the Government covered 50% of unpaid rents across hospitality, retail, and leisure for six months, it would cost £1.75 billion (US$2.29bn). However, the total return to the Treasury in terms of tax revenue from economic activity would be close to £7bn (US$9.18bn) – an almost 400% return on investment. It would also save 375,000 jobs.
Furthermore, the trade bodies explained that if the rent coverage was extended to businesses that have already agreed on rent payments with their landlords, the cost to the Government would rise to £4.7bn (US$6.16bn), but the return would also increase to £11bn (US$14.42bn) with more than 630,000 jobs saved.
The grant's proposed features include government grants of up to 50% of rent and service charges between March and September 2020. In addition, grants would be conditional on an agreement between the landlord and tenant to account for the remaining 50% of the rent and service charges through the Government's Code of Practice.
It would also be targeted towards businesses that were closed for the longest and unable to generate revenue.
More jobs gone, and more high streets devastated
"Government must step in and provide rent support. Otherwise, we will see more businesses closed, more jobs gone, and more high streets devastated.
"Without urgent action on rents, many otherwise viable businesses are, through no fault of their own, at imminent risk of failure.
"Where both landlord and tenant are able to cover at least 50% of the rent owed and are able to demonstrate they are working together as economic partners, the government should have the confidence to invest in these businesses' futures and prevent the needless loss of hundreds of thousands of jobs."
Hospitality Union has been calling for a National Time Out on rent payments to save on-trade businesses, warning that without one bar will not survive the pandemic.
In June, UK Hospitality warned rent is the biggest threat to the hospitality sector.
"Property bounce back grant" is not the same as the previous "bounce back loan"
The property bounce back grant is not the same as the previous bounce back loan which is a government-backed loan of between £2,000 and £50,000. Which is capped at 25% of the business's total turnover at 0% interest charged and repayments do not need to be made for the first year. The loans are issued for six years, and there is no penalty to repay the loan early.
Source: Spirit of Business & British Landlords Association
Date: 14th of August 2020
British Landlords Association is a free national landlords association. Join for free now!