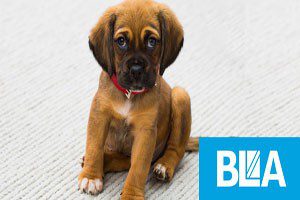 In recent weeks there seems to be some appetite to fuel a debate on forcing residential landlords to accept pets.
Some have reported the law is to change others have suggested it has changed. The fact is nothing has changed and is unlikely to change.
There is strong opposition to any proposal for the government to force residential landlords to allow pets.
The government has recently updated its model tenancy agreement which includes consent for tenants to have pets. However, there are several types of tenancy agreements, and a vast number of them in circulation are not the Government Model tenancy agreement.
Landlords who use the governments model tenancy for rented properties cannot ban their tenants from having pets.
The current government's view is that just 7% of landlords offer pet-friendly properties. Housing minister Christopher Pincher said: 'It can't be right that only a tiny fraction of landlords advertise pet-friendly properties, and in some cases, people have had to give up their beloved pets to find somewhere to live. '[These changes] strike the right balance between helping more people find a home that's right for them and their pet while ensuring landlords' properties are safeguarded against inappropriate or badly behaved pets.'
How does the model tenancy agreement work? The model tenancy agreement is the government's recommended contract for landlords letting out their properties in England.
Dr William Masih from the British Landlords Association said: "landlords generally are not opposed to pets, it's a matter of what is reasonable. Only the parties concerned tenants and landlords can assess if a particular pet is suitable for the property in question. Two dogs in a flat which has a flat above, top and both sides could cause a serious nuisance for those occupants in the locality. For any government to compel a landlord to accept pets would be madness."
He added: "in other instances, landlords may have fully refurbished property with new carpets. It would be understandable if a landlord were anxious in accepting tenants with pets due to the potential damage to the carpets."
"Before the government capped tenancy deposits at five weeks' rent, landlords could take a larger deposit to cover the risk. That option is no longer open to them." He said.
The estate agent trade group Propertymark said that 'even the best-behaved pets will have an impact on a property and the government must recognise the impact of its decision to cap deposits'.
Some landlords are now charging a higher rent to cover the risk of damage for pet-friendly properties. Please leave your comments below, your feedback is important.
Read our full guide on Pets, Landlords & Tenants
The British Landlords Association is a free national landlords association, why not join us now!
Date: 10th of February 2021
Author: Amanda Goldsmith
Debtors including Tenants to have protection against Landlords chasing debt
Free Landlord Advice Line for Members Directly to Lawyers Members only 01293 855700
New Mandatory Electrical Safety legislation for landlords comes in on (England) from July 1st 2020
Restriction on evictions extended again for another six weeks