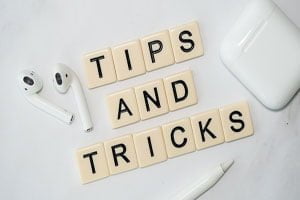 By 2036, the average house price in the UK could rise to £800,000. This could be just the right time if you're considering investing in property. 
This guide will give you some need-to-know tips and guidance for your property investments and property management in 2022. 
Read on to learn about the post-pandemic property outlook and the predictions for demand in the coming year. To keep yourself up-to-date on landlord requirements and legislation, consider joining the British Landlords Association (BLA).
Commercial Property Sector Set To Recover In 2022
The commercial property sector will likely recover in 2022, with a stronger vacancy and rental figures.
There is expected recovery in the office commercial property sector, with businesses returning to work. However, the increase of flexible working will emphasise the need to provide more curated workplaces that use technology and integrated space. 
The increased implementation of the hybrid work model will increase the demand for office spaces that facilitate collaborative work in the office and flexible access to security technology.
Recovery is also starting to be seen in the retail property sector, with increased leisure spending expected to continue this growth in 2022.
Increased Demand For Outdoor Spaces
The pandemic has increased the demand for outdoor spaces in both the residential and commercial rental sectors. During the pandemic, outdoor spaces became a crucial part of the household, acting as pubs, parks, cafes, and gyms. Outdoor spaces are a tenant must-have for 2022. 
You can make some improvements on outdoor spaces to attract tenants in 2022, such as:
Outdoor lighting.

Outdoor heating – this is an attractive and luxurious feature that would increase the 

value of your property

 incrementally.

Privacy installations such as trellises.

Increasing the attractiveness of outdoor spaces using decking, patios, planting shrubbery etc., will likely add value to your property.
The size of an outdoor space does not necessarily decrease its attractiveness to tenants, as smaller outdoor spaces tend to require less maintenance. Investing in properties with outdoor spaces in 2022 will equip you to meet the current demands of the property market.
A Need To Revise The Energy-Efficiency Of Your Properties
The government is encouraging energy efficiency to meet the current issues of rising utility bills and climate change. 
Landlords in the private rental sector will have until 2028 to implement changes that increase the energy efficiency of the properties they let. New and existing lets should meet a minimum of Band C energy efficiency on EPCs, with a £10,000 cap on how much landlords should spend to meet these requirements. For now, landlords must consider the routes they will take to make these improvements by the specified deadline.
Read More: How Landlords and Tenants can apply for Government Energy Saving Grants
Rules On Pet-Friendly Tenancies
Since the availability of properties is failing to meet the demand in many areas in England, you must take some measures to make properties available to more tenants. Last January, the government issued a new Model Tenancy Agreement, which specified that landlords are no longer authorised to issue blanket bans on pets in England.
The growing interest in pet-friendly properties is something landlords need to keep in mind during 2022. Though landlords can't officially ban pets in their properties, if the tenant submits a pet request, the landlord has the right to present a written refusal to the request, though only if they can provide sufficient reasoning.
The Growth Of Green Mortgages
A green mortgage is a scheme designed to encourage property investors to acquire green properties or renovate a pre-existing property to make it greener. This mortgage is explicitly tailored to greener buildings, with banks offering either lower interest rates or a higher loan amount. 
2022 will likely see more adoption of green lending as climate change is starting to be addressed more seriously in the real estate sector. Landlords can also borrow additional funds from banks to finance sustainable improvements to properties.
Further Carbon Monoxide Requirements
The government has introduced stricter guidelines, stating that landlords must fit social housing with smoke alarms. Eddie Hughes MP, Minister For Rough Sleeping And Housing, stressed the need to reduce the number of deaths caused by accidental carbon monoxide poisoning each year, stating "it is a fundamental right for people to feel safe in their homes".
All landlords in 2022 must be prepared to install carbon monoxide and smoke detectors in their rented properties according to these guidelines so that tenants have improved safety in their homes. This is mainly specified to houses with gas boilers or fires, so landlords planning to make such installations into their properties must also be prepared to fit smoke detectors or carbon monoxide alarms.
Summary
These are six of the things landlords must know in 2022, whether they are planning to invest in rental properties or whether they have existing properties. The pandemic has caused the largest disruption in the property market we have seen for years, and with the property market's recovery, investments are set to skyrocket.
Our top blogs:
7 Advertising Tips to Attract High-quality Tenants to Your Rental Property
Best Landlords Association to join in 2022?
Tenant Referencing & Credit Checks Special offer 33% off Now